In exactly one month from today, the much anticipated group Zafem of reginald Cange and Dener Ceide will make its entrance into the Haitian Music Industry.
It is an exciting time for Haitian Music and Kompa lovers. For many years, some even had doubts about the prospect of Kompa music. We read about the success of Klass new album Ret Nan Liy Ou on pranplezi last week
While much of the conversation from the past five or so years focused on Haitian music groups such as Klass, Djakout#1, Nulook, Disip, T-Vice, Harmonik and Carimi which eventually became KAI and VAYBZ respectively.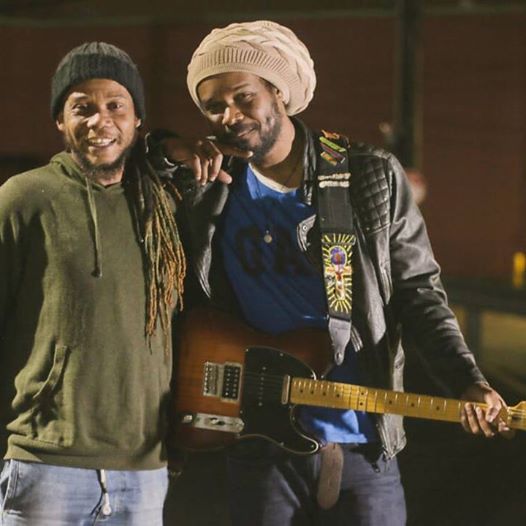 Already, the wheel is shifting toward this new and upcoming band call ZAFEM. Zafem is the name Reginald Cange and Dener Ceide chose for their new Kompa group. Even though Reginald Cange has not uttered a single word yet, Zafem is already a household name in the industry.
Zafem de Reginald Cange and Dener Ceide
Two of the biggest names in Haitian Music teamed up to give us this new band. Some consider Reginald Cange, as perhaps the best vocalist in Haitian music these days.
Dener Ceide on the other hand, needs no formal introduction in the industry. Do not take my word for it, take a look at most cd inserts these days. He is the most sought after writer and composer in the industry.
After a few years of silence, Reginald came out for an interview with Zaggalo of Radio Tele Caraibes in Haiti to answer some questions about his new venture with Dener. It was a worthwhile silence Reginald Cange told the interviewer.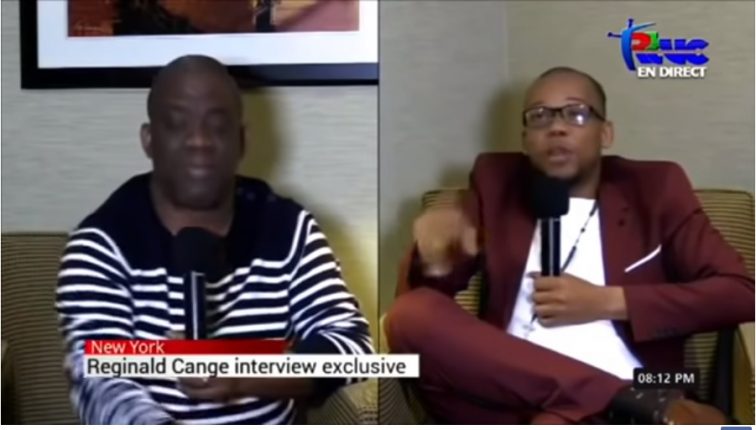 In that interview, Reginald said that there had to be a Zenglen, Fasil and other groups to pave the way for Zafem (My own, My thing, Mine). Often, we create things that do not last.
All the bands that I participated in a sense are zafem. Yes, I wanted to be where I am at because there are some musicians that I dreamed of playing with in a band.
It is no secret that I am talking about Dener Ceide, my maestro. It is always an honor for us to play together. I am very much happy that we formed this band.
On cohabitation with Dener Ceide
Their history started in Carrefour where they are both were raised. Dener is from the south and Reginald has family ties in the south. As a young guitar player, from day one he had a great influence in my life. We have been friends for a very long time.
We never disrespected each other. I respect his musical talents. Again, it's an honor. After over 20 years we finally decided to start this project. Cohabitation will be a breeze because of our past and mutual respect for each other.
Zafem will be a different ball game from what we've seen from Reginald and Dener. It will be a new flavor that will promote the Haitian music of kompa. It took over a year to put this project together. As you know, the maestro has been very busy in the industry trying to lay better concretes for our music. Dener and I worked together already on Rezilta and Rezilta Pi red.
Where does Zafem come from?
When we say zafem, all Haitians know what the term zafem means. It is something that you value. Zafem is something you cherish, something you will devote your life to.
The name Zafem came from a list of over 40 other names. We thought that it is a must for everyone to understand the name. Fans of Zafem have to connect with the name. It took a while for us to come up with the name. We thank god for helping us to come with something that people will understand.
On album release and upcoming event
Ordninary, if you are scheduled to play, you have to have something for the people. Even though the industry shows lots of respect for us, we will have something for the people before our first event. This event will be one of the best we've seen. The date of the event is June 21st is. June 21st is Fete de la Musique, also known as Music Day.
It is an annual music celebration that takes place on 21 June. On Music Day the citizens of a city or country are allowed and urged to play music outside in their neighborhoods or in public spaces and parks. Free concerts are also organized, where musicians play for fun and not for payment.
It is no accident that the two of the biggest stars in Haitian music chose this day to come out with the band. Their palpable chemistry will definitely change the industry for the better and the Haitian music will live. June 21st is the grand premiere of ZAFEM
The place to be on June 21st 2019 is New York City, Jaz Enterprise and HaitianBeatz present ZAFEM at La Boom 56-15 Northern Blvd., Woodside, N.Y
Reginald Cange is back